1 Bedroom GARDEN BEDROOM
has 2 twin beds which can be made into a King Bed if requested.
There is an exceptionally large tiled walk-in shower and vanity in the bath area as well as a second sink and vanity in a separate water closet.
The unit also has a sitting area with two reading chairs and a large walk in closet and a small fridge, microwave, toaster oven and coffee maker.
It is located on the ground floor right behind the owners Villa just steps to the beach with its own separate, private entrance and front porch with views of our lush tropical gardens.
This bedroom can be rented with full access to the main part of the Owners Villa or it can be locked off and used for 2 guests as a separate unit.
The nightly rate for two people is:
Winter $201.00US
Summer $141.00US
Add $35/night year round for each additional person.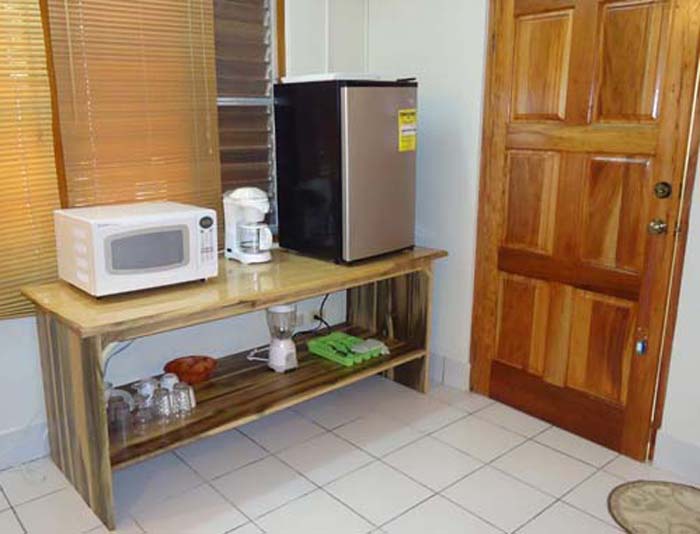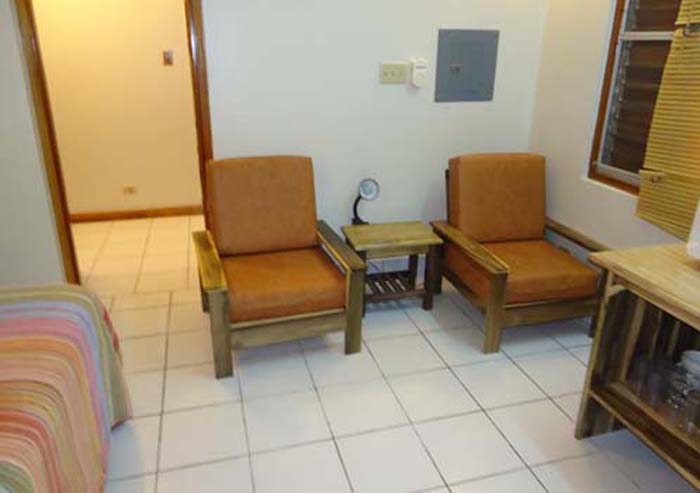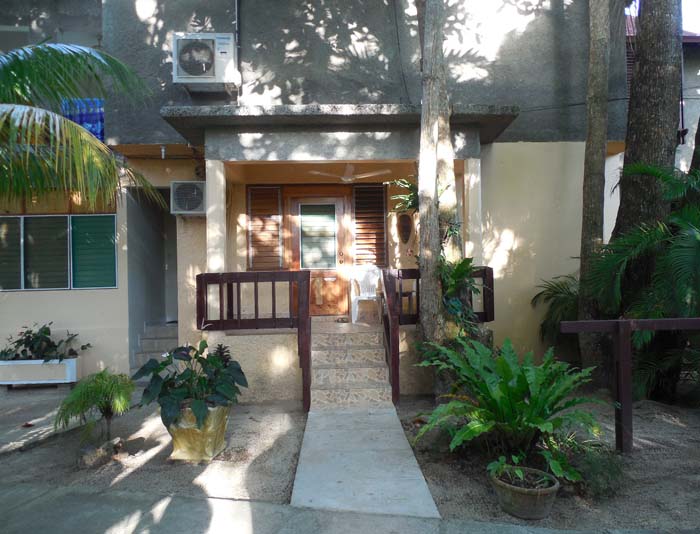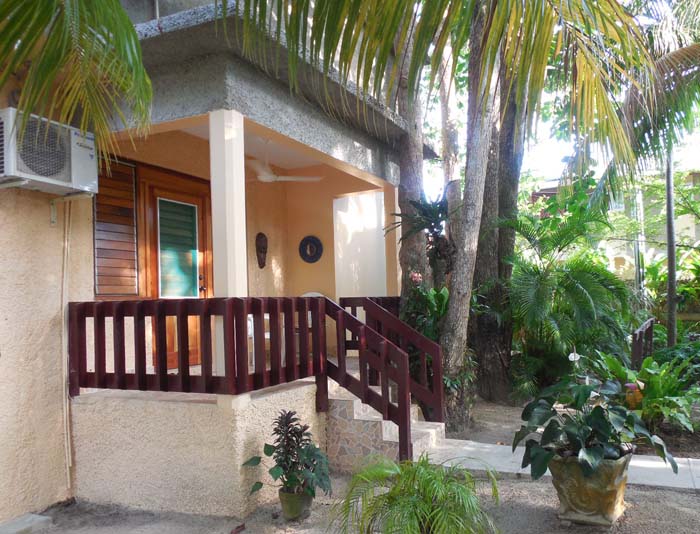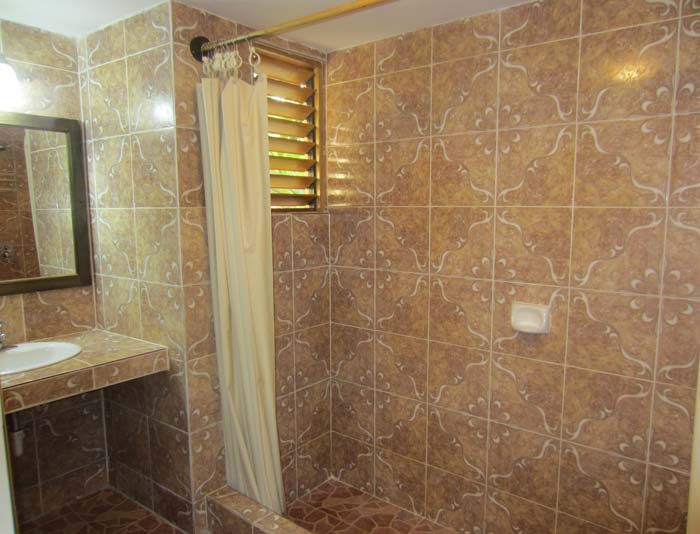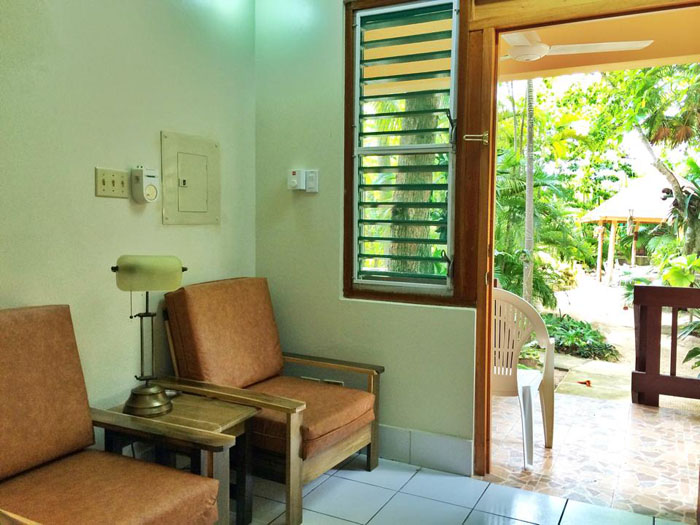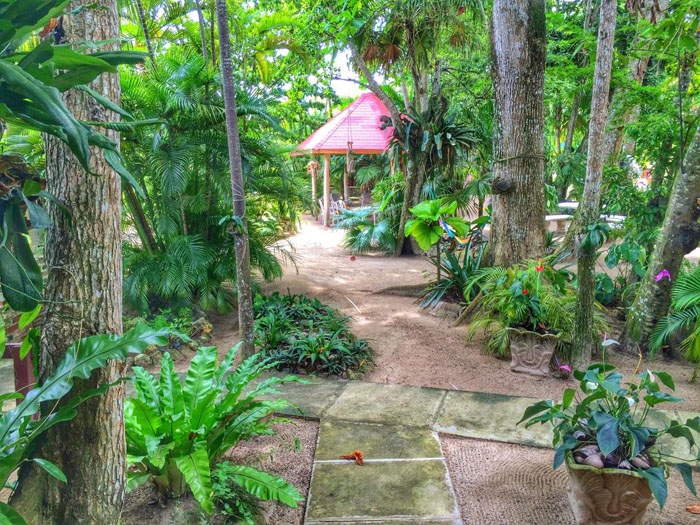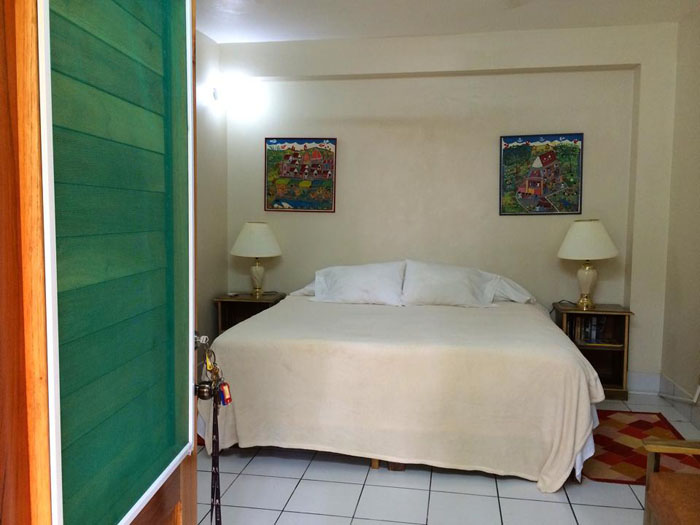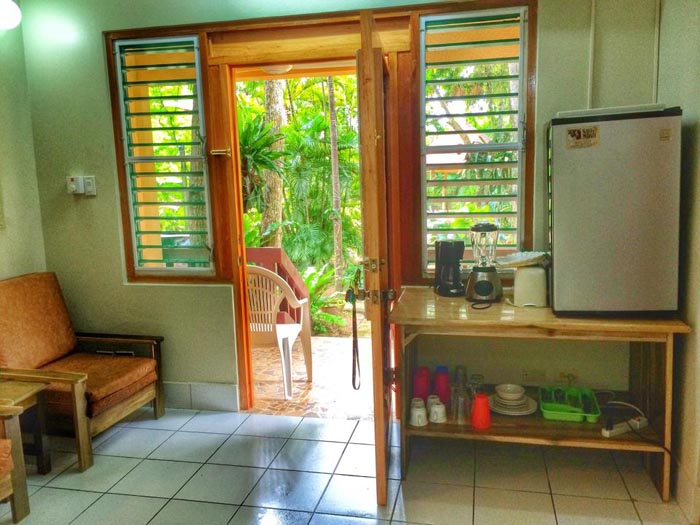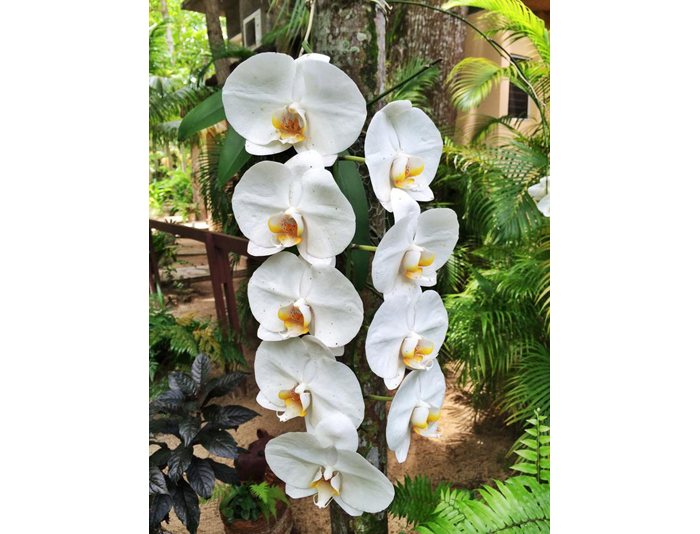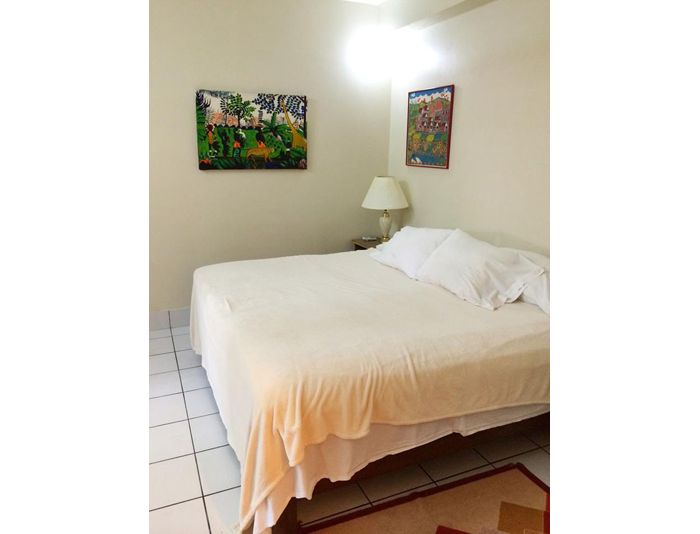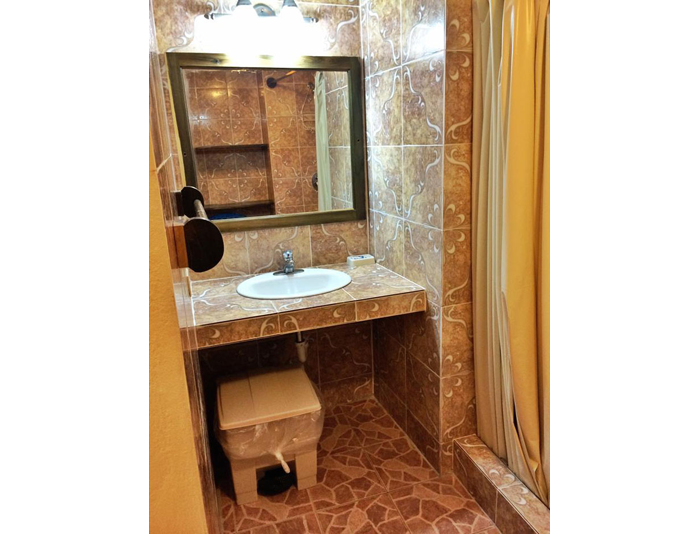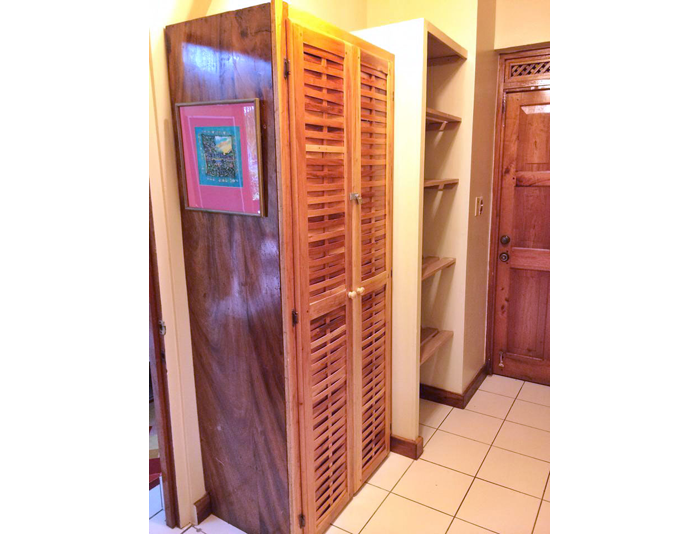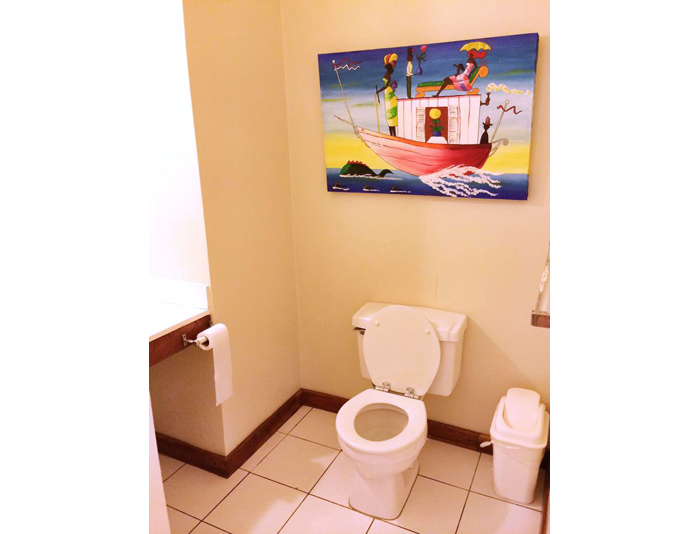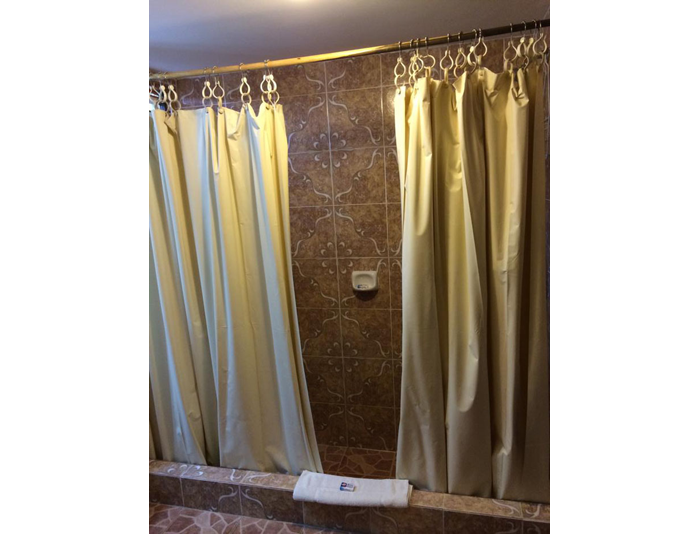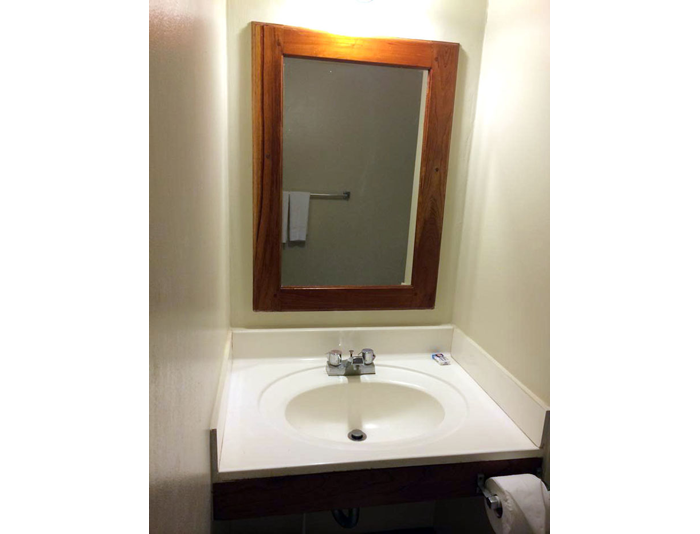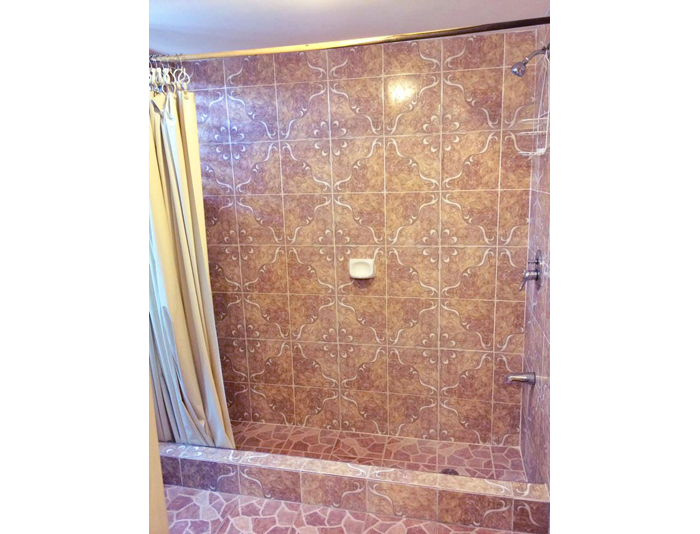 ---
All prices are in US dollars.
---
There is a year round $35.00 per night charge for each additional person over the first two guests.
---
Roll-A-Way beds are available in any unit to accommodate extra guests.
---
All units have in-room security boxes.
DEPOSIT AND CANCELLATION POLICY:
A 50% Deposit is required to hold reservations at Nirvana. This is because we have such a limited number of rental units and we will refuse any potential inquiries for the unit and the dates you have reserved.
Your deposit guarantees that the reservation you have made will be held for you. All deposits received will be confirmed by email or regular mail.
Balance of rental is due 30 days prior to arrival, unless alternative arrangements have been made in writing.
All cancellations are subject to a 1 night cancellation fee.
Balance of deposit (less the one night Cancellation Fee) is refundable if Nirvana is notified 60 days prior to arrival.
Any cancellations of a booking or reductions in length of stay or in number of guests reserved received after the 60 day limit are non-refundable unless we can re-rent the space.
Cancellations, reduction of the number of nights or the number of guests for the holiday & high season months of Dec., Jan. and Feb. and March must be received by October 1st, or are subject to a NON - REFUNDABLE holiday season policy.

Please add a 10.0% GCT tax and $10 per night/ per unit for the Jamaican room tax and energy surcharge.

By making a reservation with Nirvana you are agreeing to the above terms.