Verandah Suites

We also feature two special & elegant 1 BR VERANDA SUITESwhich have a romantic four-poster bamboo king-size bed with netting, a full kitchenette with a coffeemaker, blender, toaster, fridge, & 1 burner.
The Veranda suites have an exotic outdoor shower as well as a lovely tile bathroom with another shower, a bidet, and a separate large his-and-hers dressing room.
These are among the most spacious and luxurious air-conditioned suites in all of Negril.........you will fall in love with them.
The view from your private oceanfront verandah is a romantic memory-maker, and it's the perfect spot for sunset watching,

The rate is as follows per night for two people:
Winter $250.00US
Summer $175.00US
CLICK on ANY Picture to ZOOM in!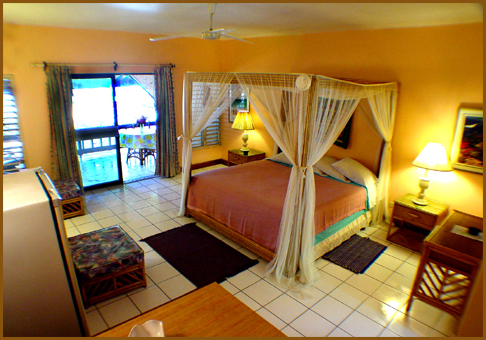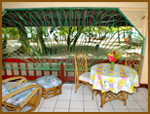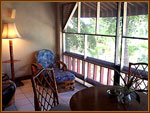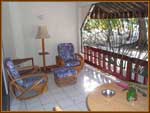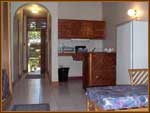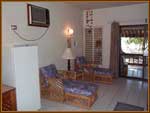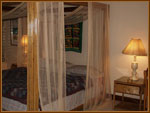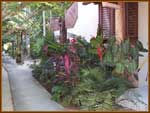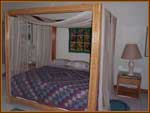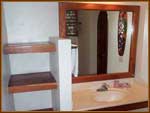 All prices are in US dollars.
There is a year round $30.00 per night charge for each additional person over the first two guests.
We add a 10.00% per dollar JA hotel tax to all rentals.
Roll-A-Way beds are available in any unit to accommodate extra guests.
All units have in-room security boxes.
DEPOSIT AND CANCELLATION POLICY:
A 50% Deposit is required to hold reservations at Nirvana. This is because we have such a limited number of rental units and we will refuse any potential inquiries for the unit and the dates you have reserved.
Your deposit guarantees that the reservation you have made will be held for you. All deposits received will be confirmed by email or regular mail.
Balance of rental is due 30 days prior to arrival, unless alternative arrangements have been made in writing.
All cancellations are subject to a 1 night cancellation fee.
Balance of deposit (less the one night Cancellation Fee) is refundable if Nirvana is notified 60 days prior to arrival.
Any cancellations of a booking or reductions in length of stay or in number of guests reserved received after the 60 day limit are non-refundable unless we can re-rent the space.
Cancellations for the holiday months of December and January must be received by October 1st, or are subject to a non-refundable holiday season policy.
By making a reservation with Nirvana you are agreeing to the above terms.